Personal safety made stylish.
Spacetalk Life is a wearable safety watch for seniors with a GPS Locator, SOS alert, Fall Detection and 4G Phone.
Personal safety made stylish.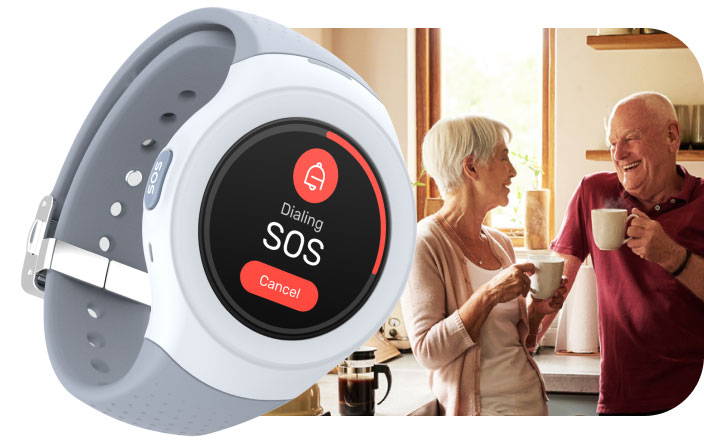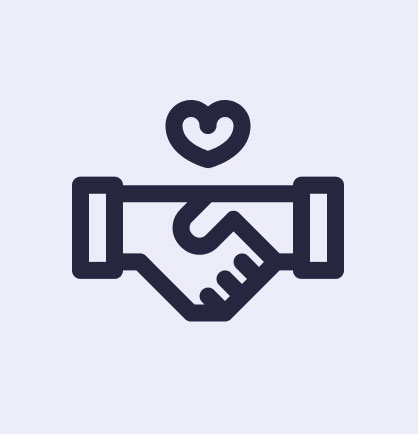 Spacetalk Life device and app helps care providers, occupational therapists and industry professionals provide better care for seniors.

Pressing SOS will trigger a call to emergency contacts, alerting them and sending them an SMS with your GPS location.
 
The device will also call 000 if your emergency contacts don't respond, making sure you're never left without support.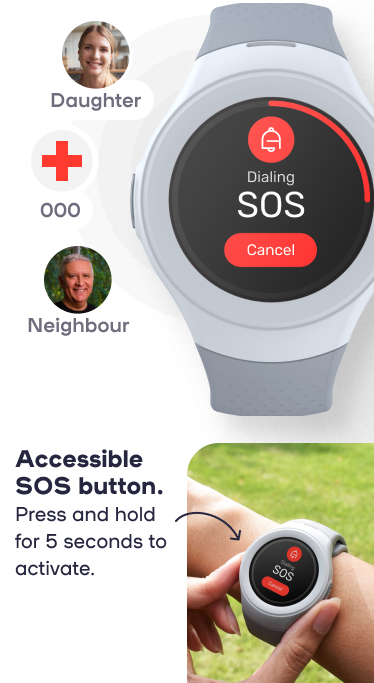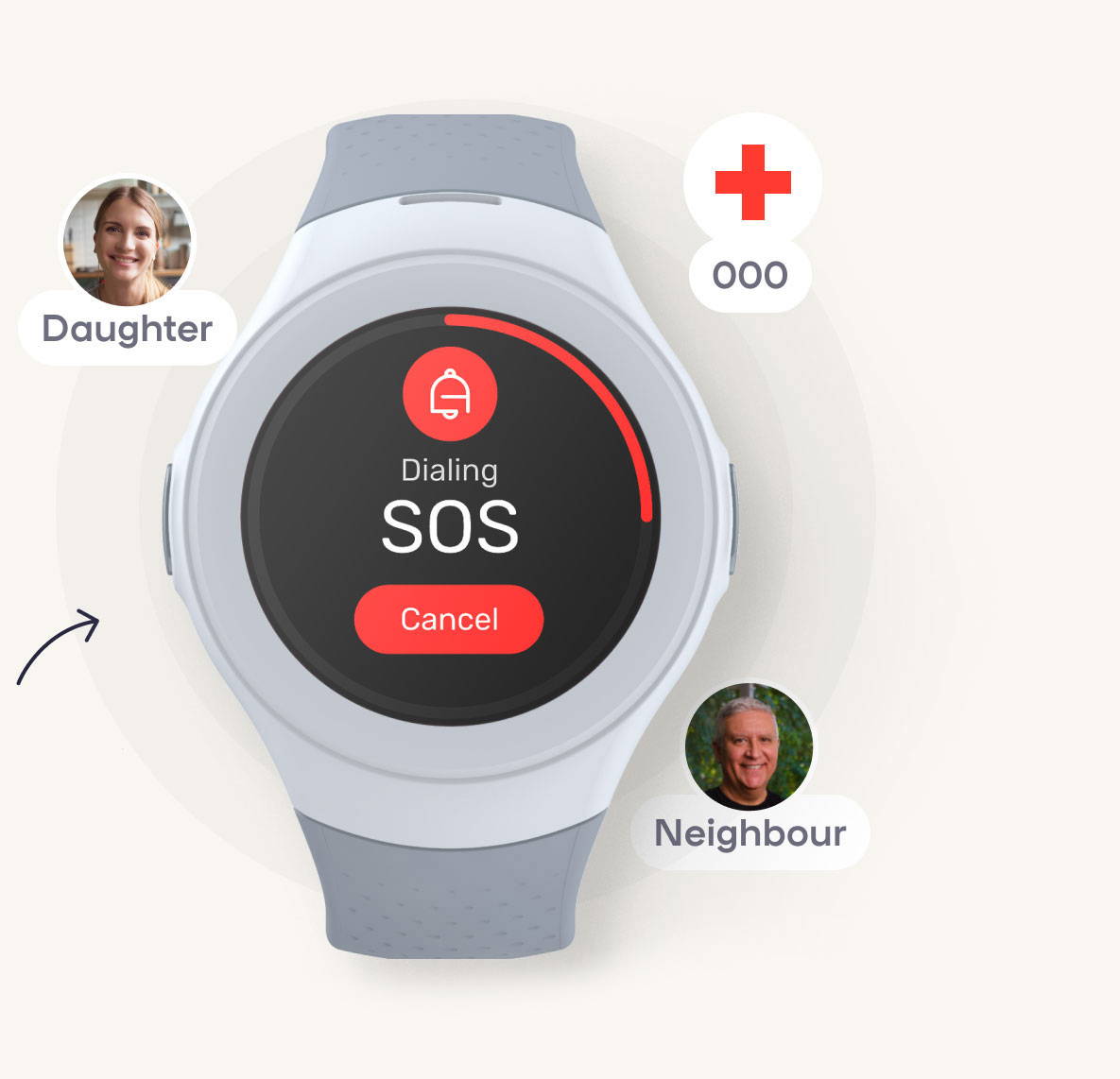 Set as many
emergency
contacts as you
need with no limit.

Press and hold for 5 seconds to activate


Safety you can depend on.

Fall Detection is enhanced with AI technology and is personalised to you. Regardless of your lifestyle, feel confident living an active life knowing your support network is always there.

Spacetalk is a consumer general wellness device, not a certified medical device. Spacetalk Life Fall Detection does not detect 100% of falls. If able, users should always push their SOS button when they need assistance. Spacetalk is not intended to replace a caregiver or medical attention for an individual dealing with health issues. The information provided in this Website or the Spacetalk mobile application is not a substitute for obtaining proper medical or other professional care or services. You should seek independent advice from a medical professional.
Fall Location SMS sent to emergency contacts.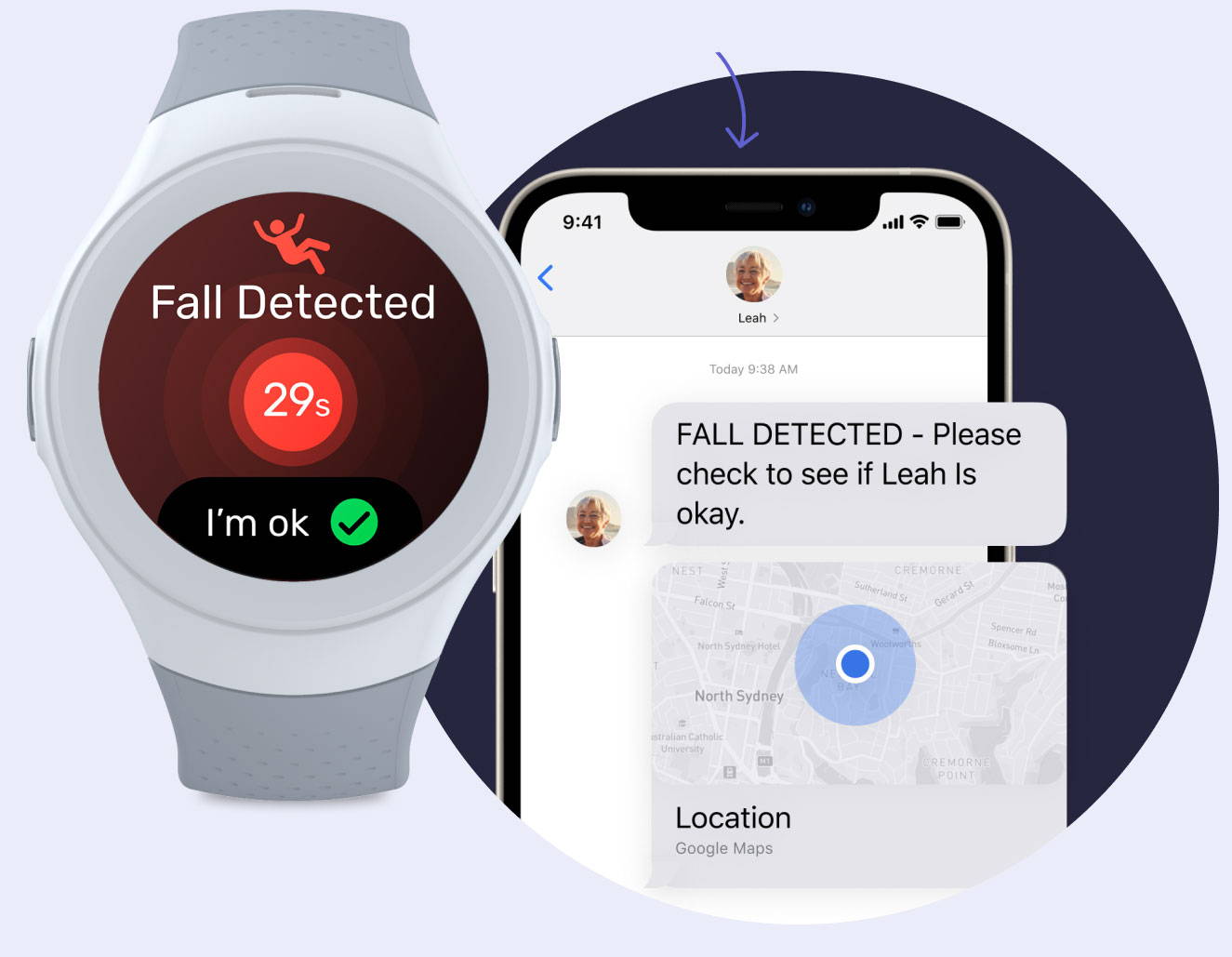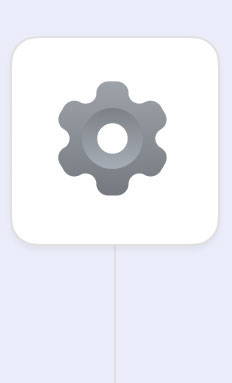 During setup, Spacetalk will match you to a personalised sensitivity level.

After a fall is detected, Spacetalk will alert you and sound an alarm.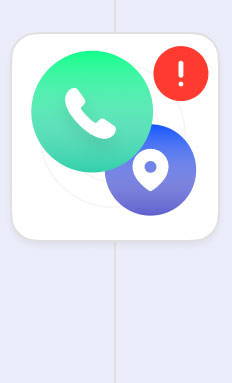 Spacetalk calls and notifies emergency contacts with the fall location.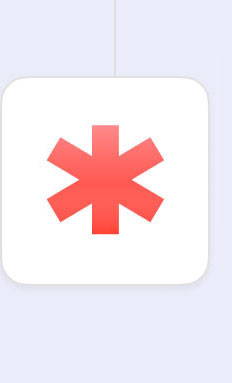 The watch face will display your Medical ID for first responders.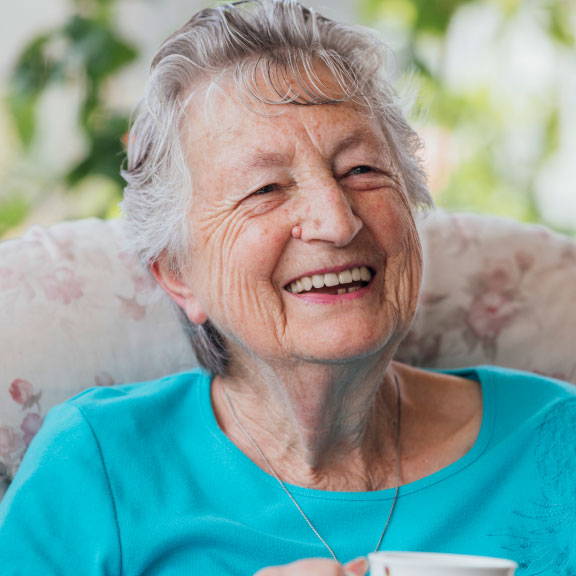 The emergency pendant I've had for years was a nuisance to wear, continually getting in my way and annoying me, so I didn't use it. I can call my daughter or my son using Spacetalk and it tells me the time like any ordinary watch! I love it and have shown many admiring friends.

Dorothy C, NSW
Spacetalk Life Customer


It's a phone
for your wrist.

Ask how a loved one is doing, call for a long chat, or send a quick message like you would on a mobile phone with Spacetalk's 4G calling and messaging.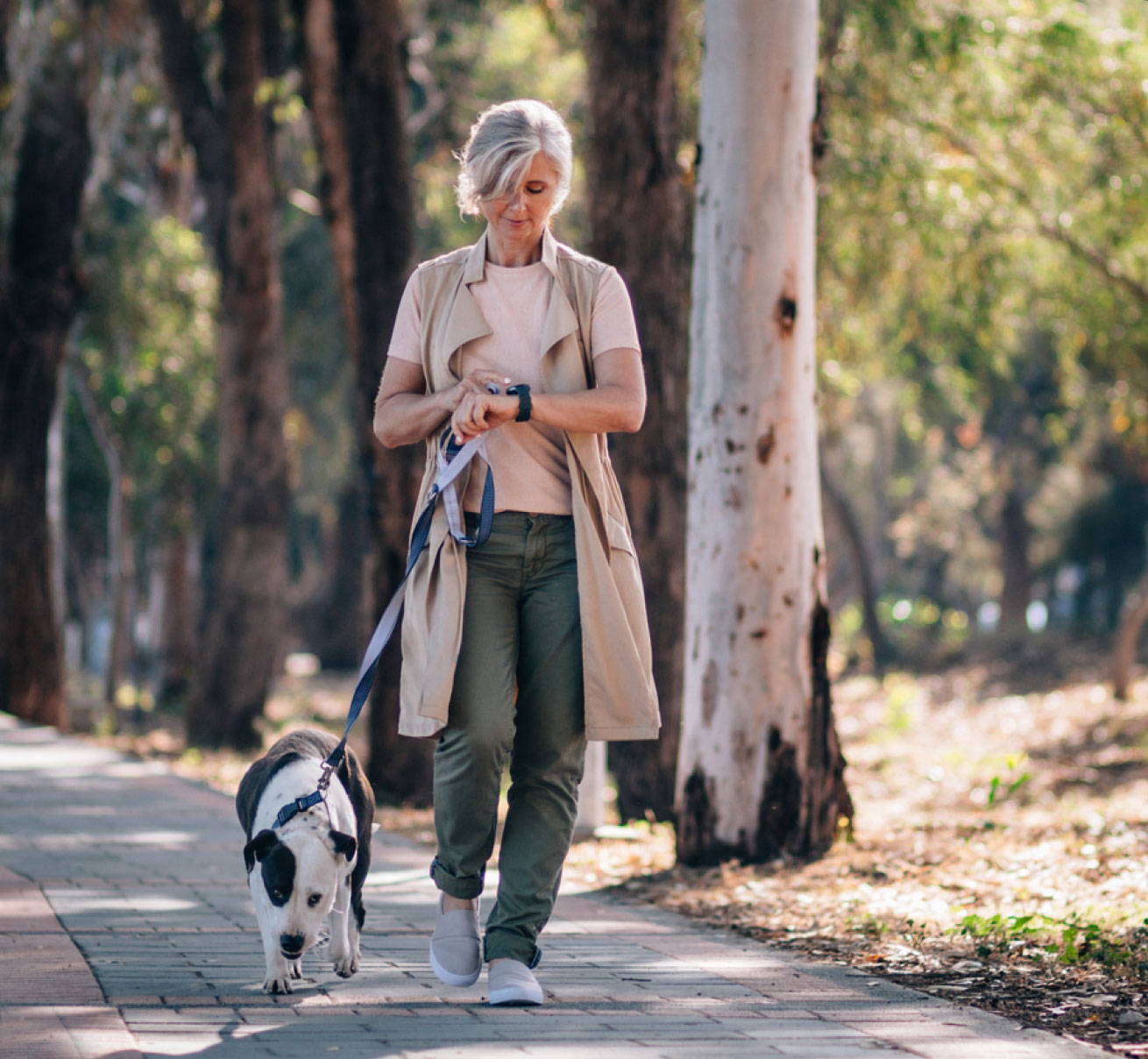 Designed for calls
on the go and hands-free.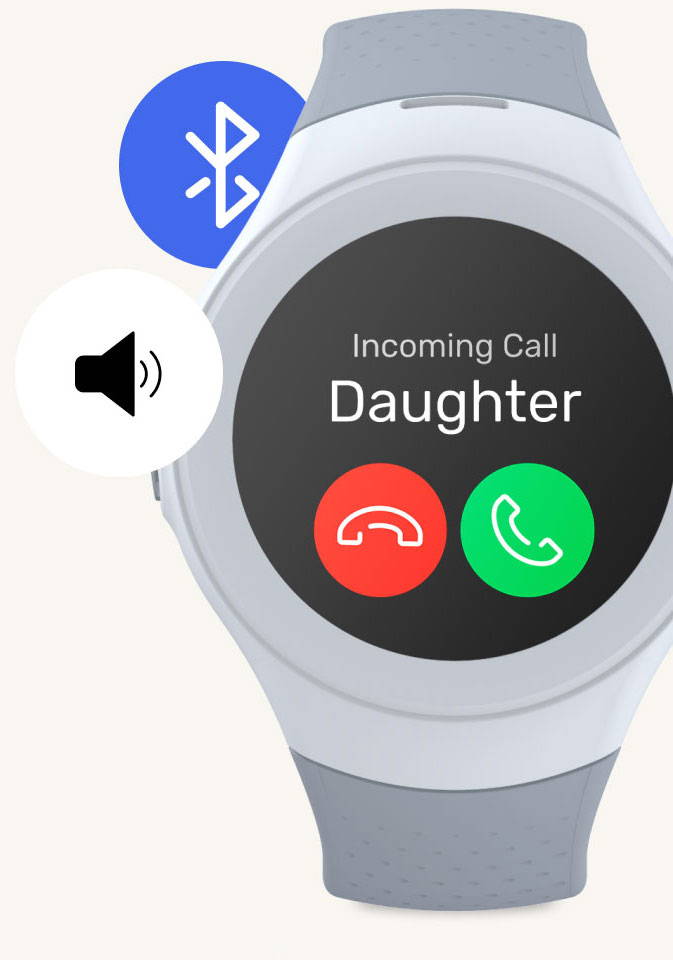 Easily send voice or text messages!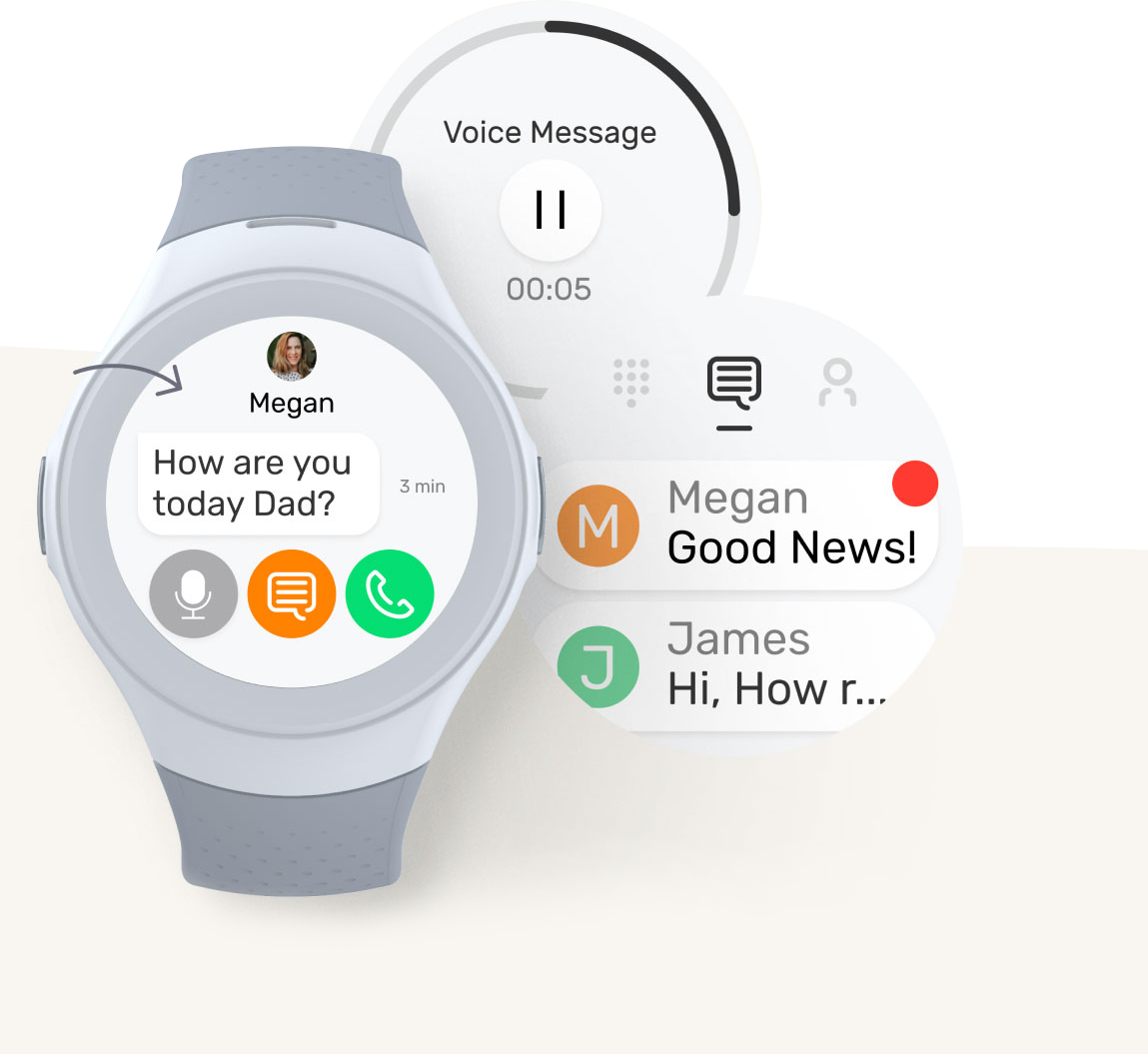 Peace of mind for the whole family.

Loved ones and carers can request your GPS location via the Spacetalk app, which the device wearer can either accept or decline.

Loved ones and carers can also be notified if you leave a designated 'Safe Zone' and have not returned within a certain time, prompting them to check in and make sure you are okay.

*Automatic location updates must be turned on via the Spacetalk app in order for safe zone alerts to function correctly.
When set up, wearers do not have the ability to accept or decline live location tracking requests from the device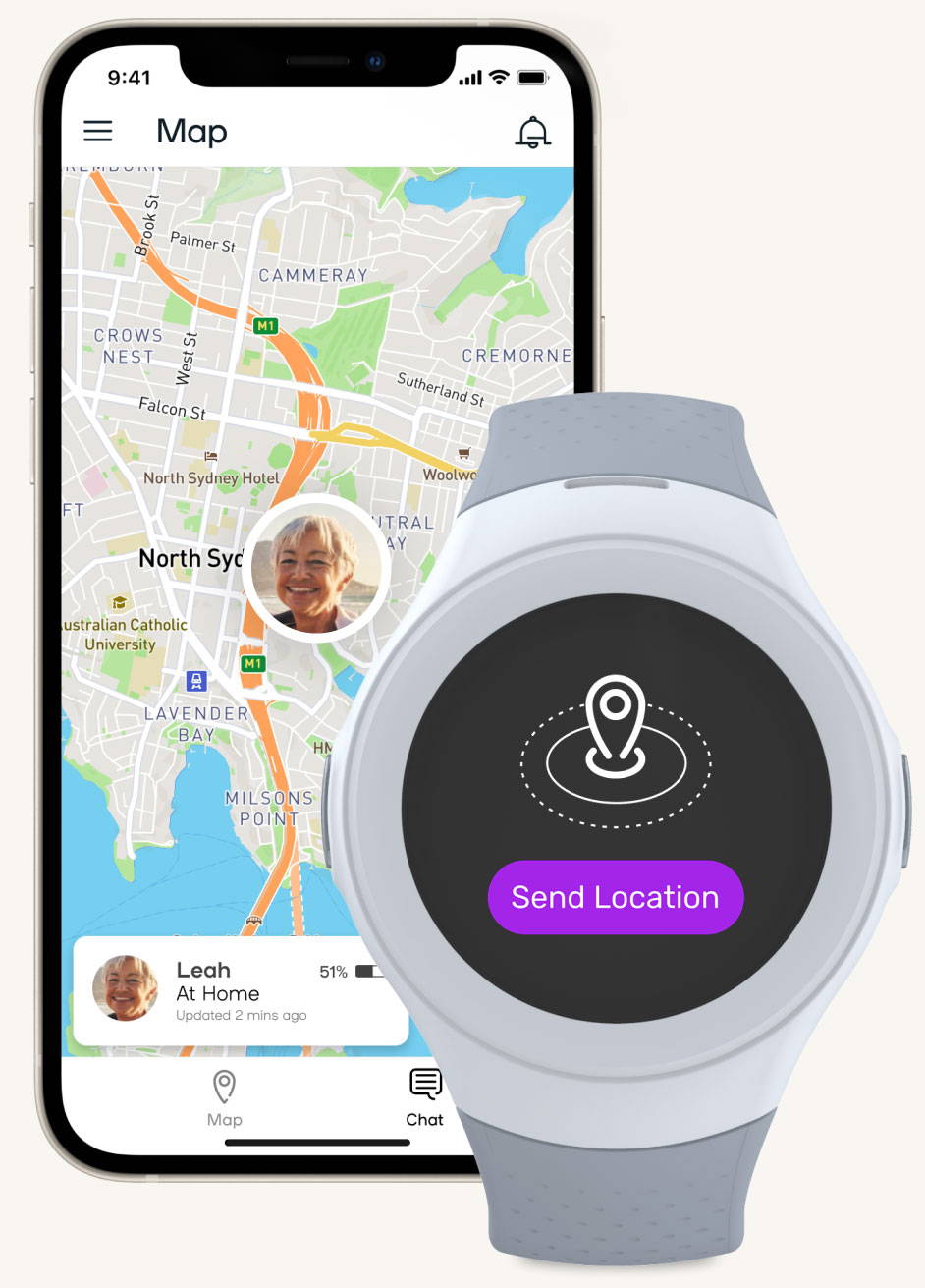 Showerproof
for day-to-day support.

Most falls occur while getting in or out of the shower. Spacetalk Life is showerproof to provide additional reassurance and support for achieving daily tasks.

*Protected up to a depth of 1 metre for a duration of up to 30 minutes

*Protected up to a depth of 1 metre for a duration of up to 30 minutes
**To keep your product in good condition, we don't recommend bathing or swimming for extended periods of time.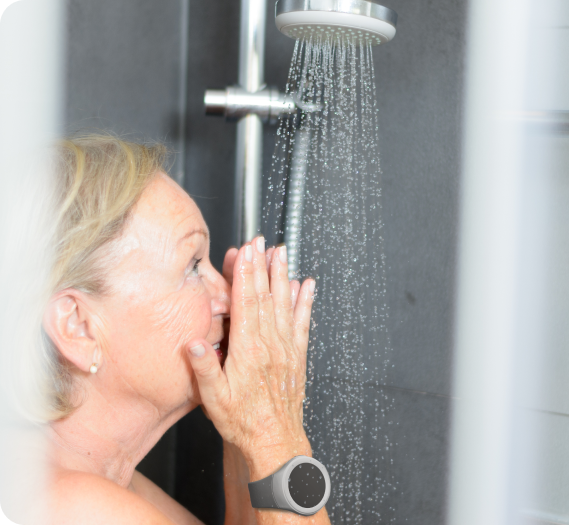 Spacetalk Life features a bright TFT watch face with large, easy-to-read text and simple navigation.

Surrounding the watch face is a flexible, smooth touch band designed to fit comfortably around your wrist when the clasp is locked in place.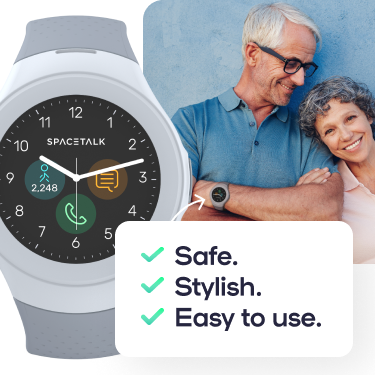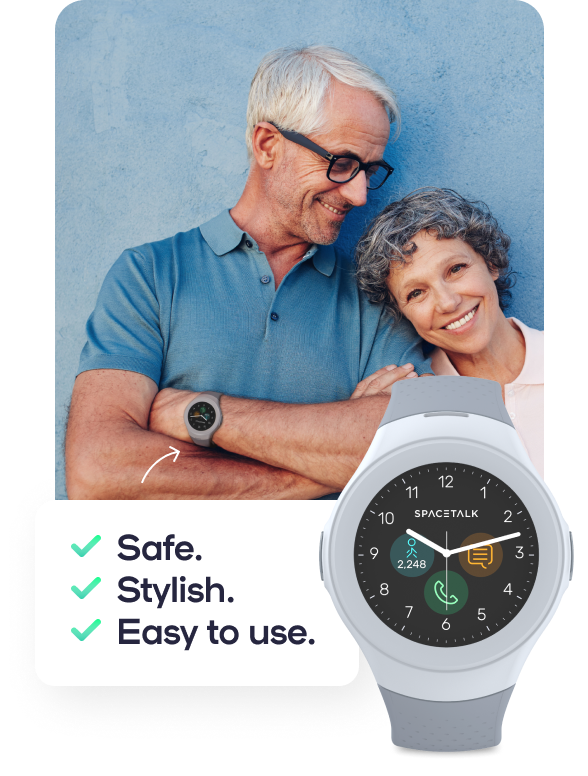 You'll never want to take it off.

With features designed to support you throughout your day.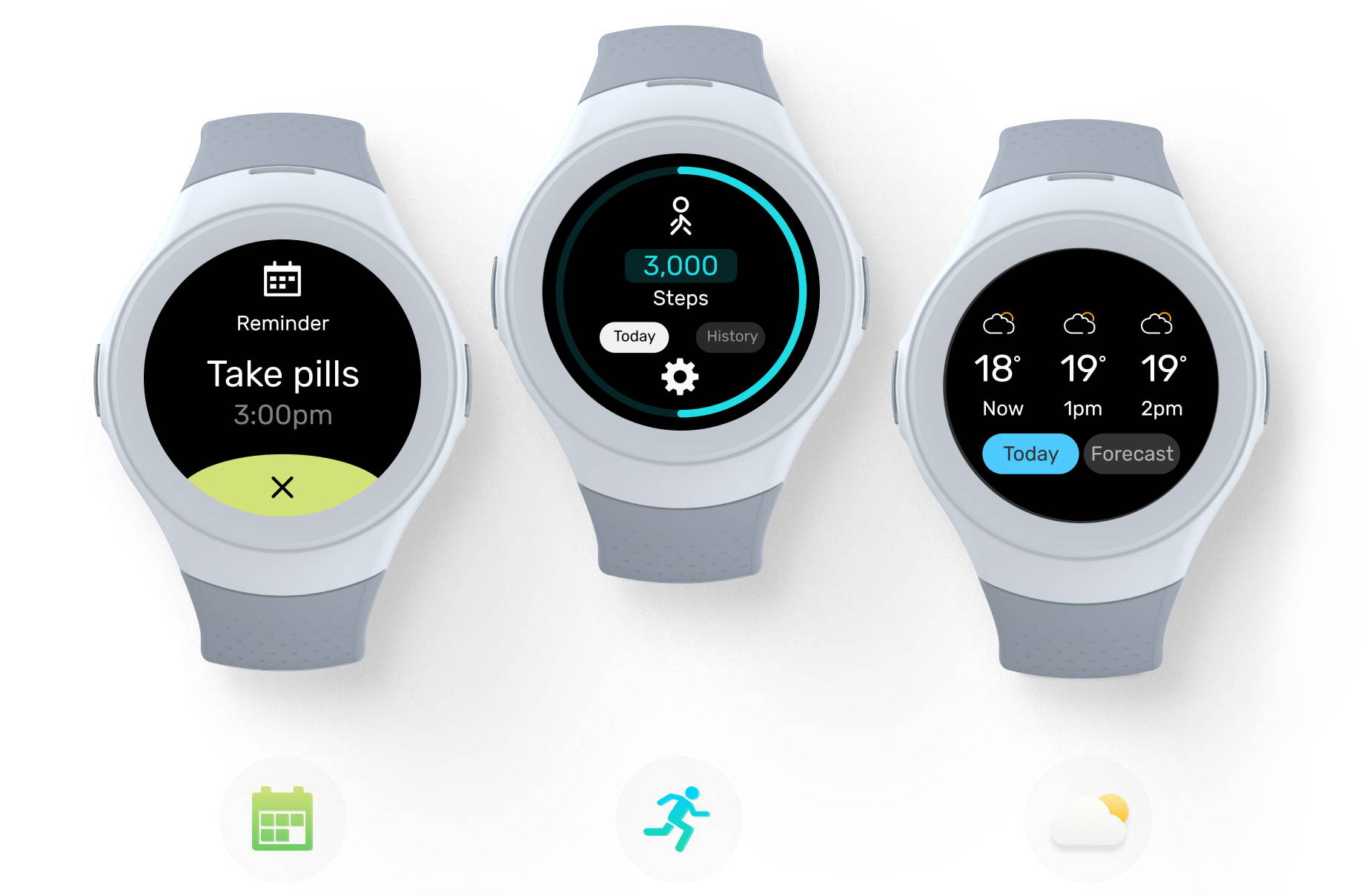 Stay on top of medications and appointments

Keep track of your fitness goals.

Receive daily weather updates.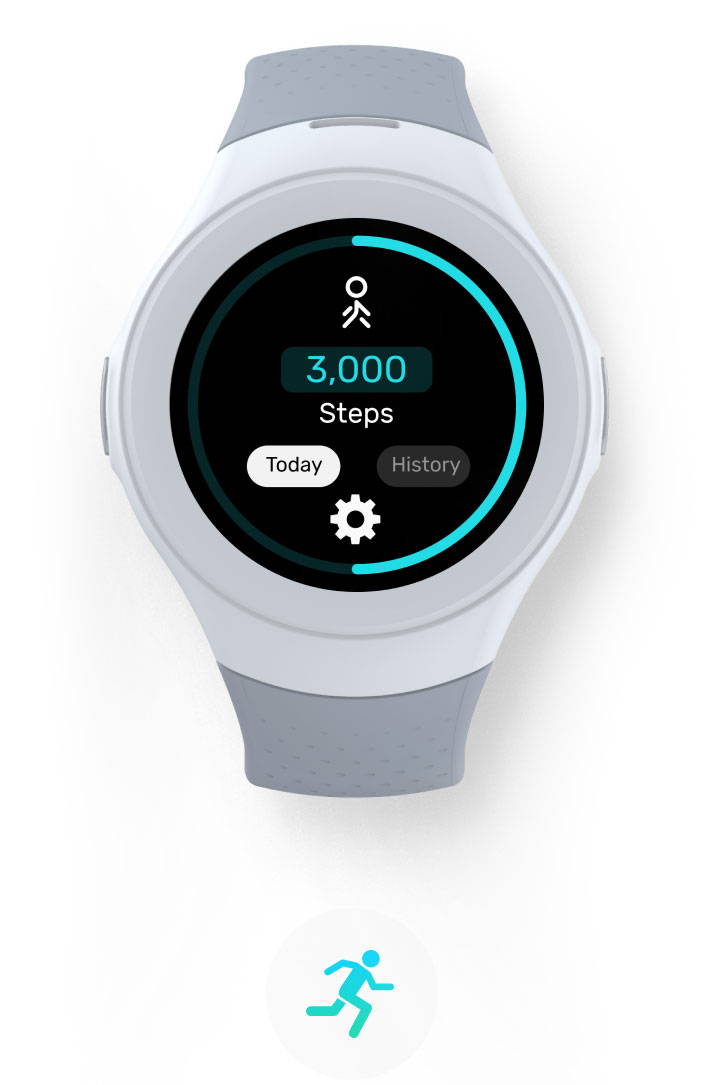 Keep track of your fitness goals.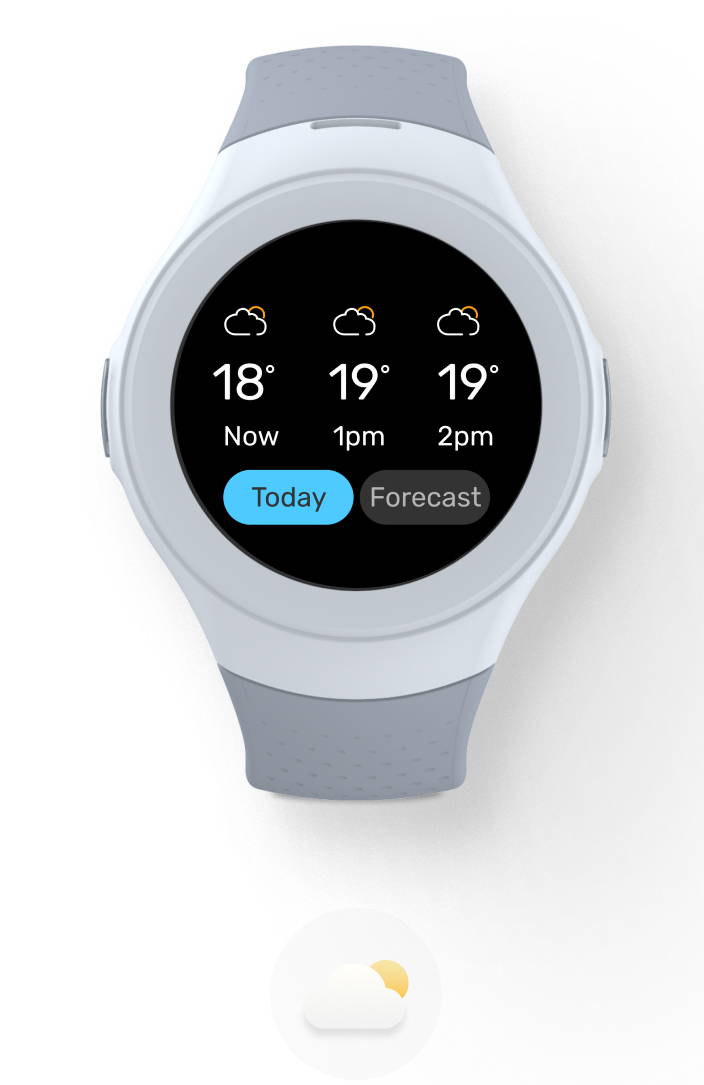 Receive daily weather updates.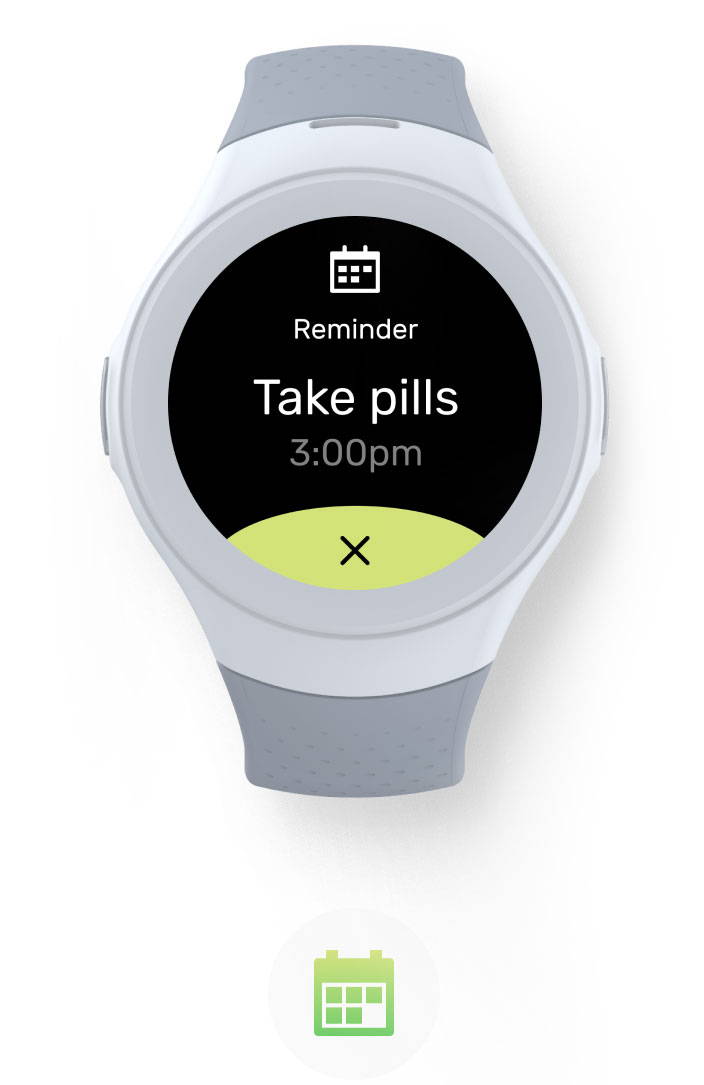 Stay on top of medications and appointments

Australian-owned and operated.

The Spacetalk Life device and the Spacetalk app have been designed and developed in Australia, where our dedicated customer support team are also based.
We are continually dedicated to protecting your data and privacy, securing and storing all data within Australia.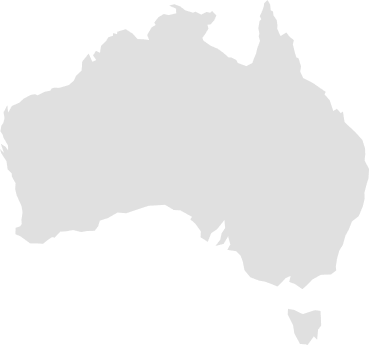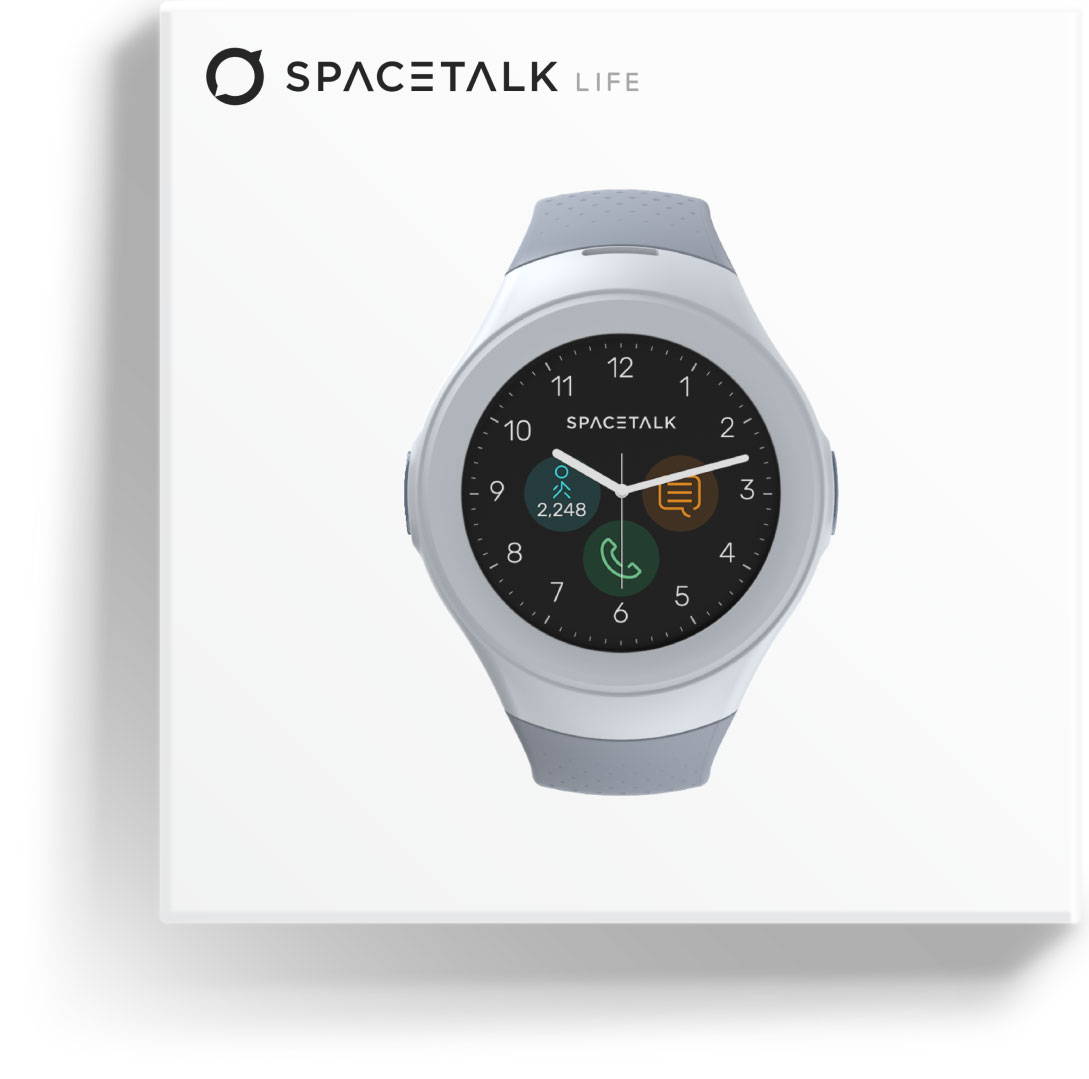 Get set up with Spacetalk Life.

Follow our easy 5-step setup guide to get you using your new Spacetalk Life sooner.
 
Click the button below to view the setup guide.


We're both here for the same reason: to support senior Australians.


Get pricing information.

Explore industry use cases.

Learn more about partnering.


Explore industry use cases.


Learn more about partnering.

If you're an aged care provider, occupational therapist or industry professional and would like to learn more about our affiliate program - please get in touch with us via the form below.
Enter your details and our commercial team will reach out to help. For technical and / or other enquiries, please
contact our customer support team.